Sobre Falcon
CrowdStrike is a cloud-based endpoint protection solution, which assists small to large businesses with anti-virus protection and device control. Key features include AI-based testing, data security and threat event detection. The application helps network administrators monitor malicious activities, apply mitigation techniques and block data tampering across multiple devices. System engineers can use the solution to detect unauthorized access in real-time, review and categorize hackers under blacklist or whitelist. Additionally, it helps users identify and block various malware activities such as polymorphic, obfuscated and more. CrowdStrike comes with a feature which enables managers to provide user-based access to USBs, monitor usage and track security risks. It comes with a mobile application for Android and is available on an annual subscription. The solution offers different support options to customers, including email and phone.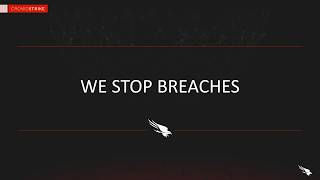 Falcon no tiene versión gratuita, pero ofrece una prueba gratis.
Precio inicial:
Sin información del proveedor
Sector: Comercio minorista
Tamaño de la empresa: 10,000+ empleados
Usado

A diario

en

1-5 meses

Fuente de la reseña
Relación calidad-precio
5
---
One of the best endpoint security solution
Overall, I am thoroughly impressed with Falcon, with its ease of use and commendable anomaly detection.
Puntos a favor
Detailed analysis of processes, logon attempts, and great ability to sync with Splunk and Active Directory. Great dashboard to add to the best parts. The falcon complete team does a great work to ensure endpoint security is well
Puntos en contra
The falcon complete team sometimes does not provide additional details about False Positive events or why a software was classified malicious.
Sector: Software informático
Tamaño de la empresa: 1,001-5,000 empleados
Usado

A diario

en

6-12 meses

Fuente de la reseña
Relación calidad-precio
4
---
Good EDR, lot's of features and integration
We liked it. There are a couple features only available to Windows endpoints, but those features are slated to be on Mac OS X shortly. We are waiting on that.
As a Splunk user, the integrated Splunk dashboards in the Falcon console are really nice and easy to use.
Puntos a favor
Good interface, lots of Splunk dashboards integrated in the dashboards. Good drilldown capability. Love the process execution tracking functionality
Puntos en contra
The interface took a couple hours (tops) to get used to, but it wasn't bad. There was a little snag with Mac OS X Catalina, but that's been resolved.
Sector: Productos químicos
Tamaño de la empresa: 201-500 empleados
Usado

A diario

en

Más de un año

Fuente de la reseña
Relación calidad-precio
4
---
Is that scanning?
Pretty easy to use, and it is very light installation on the client, specially if you do not have a very actual and robust configuration on your computers. I am still missing some features that we have on more traditional virus solution, but on the future, I believe that all the antiviruses solutions will follow this standard.
Puntos a favor
Very light solution to run on the computers, it is just a client that alerts the portal about the virus on computers and take some actions based on what were configured inside the portal.
Easy to install/deploy, not so many options to choose, it is very straight to the point, also the options and configurations inside management portal are pretty easy to use.
However, it updates automatically on the computers and servers.
Puntos en contra
Sometimes it is not update automatically, and I had some problems to remove the software, the key that is used to install/remove fails sometimes. I can mention that the computers take some time to appear inside the management portal, and you do not know if it is working properly or not. Another thing that you can miss, you cannot run a scan on your computer manually, to find viruses or other malicious files, it is supposed to be monitored all the time through the portal.
Sector: Tecnología y servicios de la información
Tamaño de la empresa: 2-10 empleados
Usado

A diario

en

Más de un año

Fuente de la reseña
Relación calidad-precio
0
---
Feature Packed and Informative Software
I enjoy it and find it useful. It's much better than our last vendor who would cause computers to freeze and crash. This runs more in the background and seems less intrusive for users
Puntos a favor
The support team is very responsive and helps guide us through any issues we have. They also help clear up what is a rather complex, information filled portal.
Puntos en contra
There is a ton of information that can be overwhelming if you are not well versed in security. Fortunately the support teams guide you through any confusion you may have.
Sector: Servicios financieros
Tamaño de la empresa: 501-1,000 empleados
Usado

A diario

en

Más de un año

Fuente de la reseña
Relación calidad-precio
5
---
Crowdstrike is top security product on the market
Puntos a favor
Crowdstrike handles endpoint security monitoring and detection better than any solution available.
Puntos en contra
The rate at which they add partner integrations