Sobre Asana
Asana helps teams orchestrate their work, from daily tasks to strategic initiatives. With Asana, teams are more confident, move faster, and accomplish more with less, no matter where they are located. More than 93,000 paying organizations and millions of organizations across 190 countries rely on Asana to manage everything from company objectives to digital transformation to product launches and marketing campaigns. Use Asana to manage initiatives, create projects, and then to create tasks within these projects. Assign tasks to your teammates, add them as task followers, share projects with them, or mention them in task comments to keep everyone in the loop. Asana removes the need for spreadsheets and email in order to collaborate and communicate around projects. Share notes on task descriptions and upload attachment to tasks, follow and search public tasks, combine related tasks with one click, organize tasks by priority, establish your workflow, receive notifications on updates and task completions, and add due dates to tasks. You then receive notifications for all tasks you're assigned, work you care about, or projects you're a member of in your Asana Inbox. Asana enables teams to plan, organize, and track the progress of each teammates tasks. The multiple workspaces give you a place to organize multiple teams, projects and tasks and to stay updated on progress without the need for back-and-forth email threads. Join millions of users from global brands such as Viessmann, Sephora, and Spotify, to small teams to get work done. Get started with a free trial!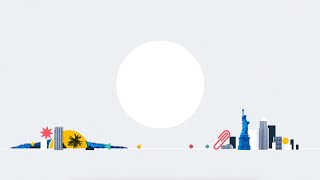 Asana dispone de una versión gratuita y ofrece una prueba gratis. La versión de pago de Asana está disponible a partir de USD 10.99/mes.
Precio inicial:
USD 10.99/mes
Detalles de precios:
Asana Basic: Free Asana Premium: $10.99 per user, per month Asana Business: $24.99 per user, per month Asana Enterprise: Contact Asana for pricing information.
Sector: Administración educativa
Tamaño de la empresa: 51-200 empleados
Usado

A diario

en

Más de un año

Fuente de la reseña
Relación calidad-precio
5
---
Practical way to manage my daily task and project
Overall, Asana is one of the most complete Project Management that i ever tried and use. Increasing our effectiveness in planning and tracking a project progress is never a issue with Asana. Deploying a complex project is possible with the help of Kanban method to help us plan the project carefully with visual aid.
Puntos a favor
I really like that my team and I can collaborate on project and task easily. The Gantt chart let us to planning a project effectively as we can visualized the activities that related with the project. Resource space has unlimited size that we can add to the project and view which project is dependable or assign to the resource.
Puntos en contra
There are not much downside that i can thinking while operating this software. The feature is well build and really responsive with my need in completing my project and daily task. The only thing that i think that they should improve is the video tutorial, there are some of the feature that not covered by the video tutorial.
Sector: Entretenimiento
Tamaño de la empresa: 1,001-5,000 empleados
Usado

A diario

en

Más de un año

Fuente de la reseña
Relación calidad-precio
4
---
Best for managing customer feedback
We are very happy implementing Asana into our work system as it has help us greatly managing our work. Every team member has a very clear work description with this software especially when we are collaborating on project.
Puntos a favor
What i really like with Asana that i have use is managing customer feedback and filter it to forward it the respective department. It help us to track the ticket opened by customer, and track the ticket progress either is has been taken action and can be closed.
Puntos en contra
There are not many integration that can be linked with this software. I need a integration with Github and has making a request to the developer, but still has no respond for it. It will help so much for a Information Technology staff user like me to managing the Helpdesk between Asana with our current system.
Sector: Hardware informático
Tamaño de la empresa: 10,000+ empleados
Usado

A diario

en

6-12 meses

Fuente de la reseña
Relación calidad-precio
4
---
Good Startup Project Management Tool
It was a very good tool to use, highly user friendly, quite effective and very visually attractive. This tool is great for startups in my opinion and the price is fair for the features it has.
Puntos a favor
I like how user friendly it is, the aesthetics (looks), it's very neat and colorful at the same time, it provides a good option for organization and I think it's a good tool for startups, it makes planning, task assignment, tracking and registering much easier.
Puntos en contra
I think the software is amazing but it lacks some features seen on more robusts tools such as Zoho Projects, still, this tool can integrate with other small tools that can give you access to Gantt Charts or timelines, etc. The problem is you have to pay for those additional integrations.
Sector: Marketing y publicidad
Tamaño de la empresa: 2-10 empleados
Usado

A diario

en

Más de dos años

Fuente de la reseña
Relación calidad-precio
5
---
Asana is Great for Task Management
Asana has been an essential tool for our agency to centralize task management and have a tool to help us keep on task.
Puntos a favor
We are a digital marketing agency and we use Asana daily for managing tasks, both custom requests that come in from the client and monthly recurring tasks. It's perfect as a central portal where the team can see everything due and what is happening with tasks, vs. everything being lost in separate strings of emails. Asana has saved a lot of tasks from getting off track. We've been improving how we use it a lot in the last year, organizing it by client and devoted sections within each client to easily track different types of tasks, such as "Items Due from the Client" vs. "Monthly Recurring Tasks" or "Special Projects" etc. It's also really handy to have the phone app in addition to the computer version for working tasks on the go.
Puntos en contra
It works great for the task management aspect, but it would be great if it had budgeting and time planning functionality, so we did not have to go to separate solutions for that. It would also help to see general account or project status items, but we might be able to figure out a workaround to make that happen as we have on some other needs.
Sector: Internet
Tamaño de la empresa: 201-500 empleados
Usado

A diario

en

Más de dos años

Fuente de la reseña
Relación calidad-precio
3
---
Asana is a solid project management web app but advanced features come at a cost
We use Asana to get organized and stay organized across teams. The ability to stitch together workflows between Asana and other web apps makes it a very flexible tool in our tech stack.
Puntos a favor
The ease of setting up multiple projects and the ability to assign teams to different projects at the same time. The combination of input forms, gantt charts, calendar views, and kanban board are really powerful and useful for different types of projects. Integration with other apps such as Zapier, HubSpot are key.
Puntos en contra
The user interface is too complex and overwhelming. Errant clicks create new tasks and archives unfinished tasks because almost the entire screen area is clickable for one function or another. Advanced features that make tools more useful such as a more advanced input form with logic jumps require a more premium tier of subscription.