Sobre Asana
Asana helps teams orchestrate their work, from daily tasks to strategic initiatives. With Asana, teams are more confident, move faster, and accomplish more with less, no matter where they are located. More than 100,000 paying organizations and millions of organizations across 190 countries rely on Asana to manage everything from company objectives to digital transformation to product launches and marketing campaigns. Use Asana to manage initiatives, create projects, and then to create tasks within these projects. Assign tasks to your teammates, add them as task followers, share projects with them, or mention them in task comments to keep everyone in the loop. Asana removes the need for spreadsheets and email in order to collaborate and communicate around projects. Share notes on task descriptions and upload attachment to tasks, follow and search public tasks, combine related tasks with one click, organize tasks by priority, establish your workflow, receive notifications on updates and task completions, and add due dates to tasks. You then receive notifications for all tasks you're assigned, work you care about, or projects you're a member of in your Asana Inbox. Asana enables teams to plan, organize, and track the progress of each teammates tasks. The multiple workspaces give you a place to organize multiple teams, projects and tasks and to stay updated on progress without the need for back-and-forth email threads. Join millions of users from global brands such as Viessmann, Sephora, and Spotify, to small teams to get work done. Get started with a free trial!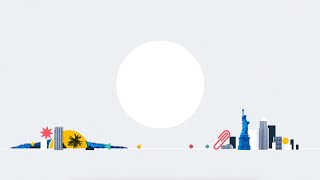 Asana dispone de una versión gratuita y ofrece una prueba gratis. La versión de pago de Asana está disponible a partir de USD 10.99/mes.
Sector: Instituciones religiosas
Tamaño de la empresa: 2-10 empleados
Software usado

A diario

durante

Más de un año

Fuente de la reseña
Relación calidad-precio
3
---
Do you manage projects? Do you manage people? Asana is for you.
Generally really great. Love how Asana helps me pull the lists out of my head and allows me to really focus on the tasks as opposed to remembering the tasks. A really solid addition to our team.
Puntos a favor
Love being able to create projects with my team, organize tasks and schedule and create dependencies, etc. Even if not everyone I work with us actively using Asana, I can track items for them. It keeps me from having to hold all the details just in my head or on pieces of paper. Communicating within tasks is also so helpful - helps avoid things getting lost in people's emails. Incredible functionality and options to customize the experience to whatever your team needs. The paid version has some excellent functionality additions like dependencies and custom labels/tags, which can be really helpful.
Puntos en contra
Can be a bit overwhelming to figure out how to set it up best for your unique systems, but once you get going it's great. Sometimes I just have to start somewhere and then adjust as I go through a project and figure out what elements and functions I really need. The price might put some people off, but the free version is very worthwhile.
Sector: Entretenimiento
Tamaño de la empresa: 1,001-5,000 empleados
Software usado

A diario

durante

Más de dos años

Fuente de la reseña
Relación calidad-precio
5
---
Set task priority easily
Getting task and project organized is very easy to do with this software. The messenger hub really helping me and my team to communicate better in discussing and sharing files with each other. Overall, all my experience with this software are great so far.
Puntos a favor
I really love that that i can manage my team task and project collaboration to be more organized and quickly tracking the project progress percentage. The timeline for the project can be set ahead of time so we won't missing the due date for the project. Repetitive daily task also one of the best feature that can be done with this software.
Puntos en contra
I need to use other solution for managing a complex project, as Asana can only handle a basic project and missing feature like project budgeting and project timeline. Some of the tools is too confusing too us, and i had abandon it completely as i can find workaround to make it work, even after contacting for a support from customer support.
Sector: Hardware informático
Tamaño de la empresa: 10,000+ empleados
Software usado

A diario

durante

6-12 meses

Fuente de la reseña
Relación calidad-precio
4
---
Good Startup Project Management Tool
It was a very good tool to use, highly user friendly, quite effective and very visually attractive. This tool is great for startups in my opinion and the price is fair for the features it has.
Puntos a favor
I like how user friendly it is, the aesthetics (looks), it's very neat and colorful at the same time, it provides a good option for organization and I think it's a good tool for startups, it makes planning, task assignment, tracking and registering much easier.
Puntos en contra
I think the software is amazing but it lacks some features seen on more robusts tools such as Zoho Projects, still, this tool can integrate with other small tools that can give you access to Gantt Charts or timelines, etc. The problem is you have to pay for those additional integrations.
Sector: Tecnología y servicios de la información
Tamaño de la empresa: Trabajador autónomo
Software usado

A diario

durante

Más de dos años

Fuente de la reseña
Relación calidad-precio
5
---
I can't do without it
I can both get a general overview and overview of my activities, as well as more detail and focus on the point tasks I need to solve in relation to a large task.
It allows you to break into subtasks so that you always have more control and precision.
Puntos a favor
Asana has been for me the simplest, fastest and most intuitive tool that allows me to keep order in the various activities of my work.
Puntos en contra
I would love it if it included the ability to use a "flow chart" mode that would allow you to group and use the various items in a different, more logical way.
Sector: Telecomunicaciones
Tamaño de la empresa: 1,001-5,000 empleados
Software usado

A diario

durante

Más de dos años

Fuente de la reseña
Relación calidad-precio
4
---
My opinion on Asana
Puntos a favor
Asana is undoubtedly one of the most significant project management tools available. I appreciate that you can not only establish a project and delegate subtasks to coworkers and designate deadlines. This guarantees that everybody understands their roles and when their obligations are due. Additionally, the task dependencies feature facilitates workflow by allowing you to identify a job as awaiting completion of another. This feature helps keep complicated projects on track by ensuring that the excellent work is completed on time and that no job is holding the project back. Timelines, bespoke layouts, and custom fields are also appealing to me.
Puntos en contra
My company has been using Asana for over 2 years, and it's been nothing but phenomenal for us. It's been fantastic all around, dramatically increasing my team's productivity by making our team communication simple. In all honesty, I can't think of anything negative to say about Asana. It is simply outstanding software.