Sobre ESET Endpoint Security
ESET Endpoint Security is an on-premise and cloud-based anti-malware and security suite for small, midsize and large businesses. Primary functionality includes anti-malware, remote management, endpoint security, file security, firewall, virtualization security, mail security, web control and bot protection. ESET also offers offers implementation and security services for small to large businesses. The endpoint antivirus protects sensitive company information such as username and passwords against threats. The virtualization feature provides security for VMware and other virtualization solutions. The file security feature provides protection against threats such as viruses, rootkits, worms and spyware by monitoring malicious activities. The email security features remove spam and malware from email servers. With the ESET deployment and upgrade service, analysts can assess environments before the installation and configuration of products to ensure operational security. It also offers threat intelligence service to gain visibility into threat sources, helping organizations block malicious user/bot attacks and phishing. Analyst can also detect anomalies, set up rules and compile findings in status reports via the threat monitoring service. It offers mobile applications for Android and iOS devices. Support is available via knowledge base, videos and user forums.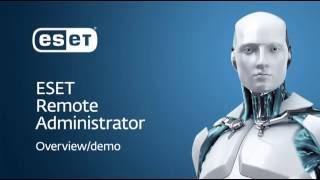 precios de ESET Endpoint Security
ESET Endpoint Security no tiene versión gratuita, pero ofrece una prueba gratis. La versión de pago de ESET Endpoint Security está disponible a partir de GBP 339.60/año.
Precio inicial:
GBP 339.60/año
Alternativas a ESET Endpoint Security
Reseñas de ESET Endpoint Security
Sector: Seguridad informática y de redes
Tamaño de la empresa: 2-10 empleados
Usado

A diario

en

Más de dos años

Fuente de la reseña
Relación calidad-precio
5
---
Removes infections others do not.
Have found ESET support to be responsive and knowledage. We have met the UK head of sales a few times at various events and it has always been a pleasure.
Puntos a favor
We are partnered with ESET as their product range has a very virus detection rate combined with a low system impact. Quite often we have customers bring in computers running other AV software and we use ESET to remove infections.
Puntos en contra
The ERA console is very flexable but can be overly complex for most use cases. Would be nice to see a better implementation of the user interface, perhaps a wizzard system. This does not affect end users though.
Sector: Redes informáticas
Tamaño de la empresa: 2-10 empleados
Usado

A diario

en

Más de dos años

Fuente de la reseña
Relación calidad-precio
3
---
Eset security software
We use this software in many ways to protect businesses from hackers and viruses and blocked unsafe web site. Plus it protects our company when access banking information.
Puntos a favor
I have been Eset for a while now, and the software has made some significant improvement overall with using the software adding more security features like the banking system. This software you to take control of access to firewalls and also gives users control on having a computer scanning for issues. The software has a different level of software protection to choose from.
Puntos en contra
The licensed to purchase this software is a bit troubling. It does give your license keys. If you need to reinstall the program in some older model, you required a user name and keycode or ID code. It just too confusing. Also, the software takes too many resources when scanning every time you reboot your computer.
Sector: Fotografía
Tamaño de la empresa: 5,001-10,000 empleados
Usado

A diario

en

Más de dos años

Fuente de la reseña
Relación calidad-precio
1
---
ESET Endpoint Security
In experience, it is not a bad program, but it is very basic depending on the type of user that is addressed, for a home user it would be good but for business, something more robust would be needed.
Puntos a favor
This security system although it has many options is very easy to use, it is very friendly and for a user who has never used it you can use it easily, I could say that this type of security should be used more for people of home since For some company it is very basic, it may have different security options but it is not complete.
Puntos en contra
What I do not like is the cost, the cost of this application is too high for the options and security that it has, it can have different levels or options for security of different types for when protection is something very simple, at the company level that handles some sensitive information could cause problem, since the type of security as I mention it above is very basic, would be only for users of house, and for the price the users of house I would not accept it is very high.
They have an option for microsoft security that I do not see as a user.
Sector: Minería y metalurgia
Tamaño de la empresa: 2-10 empleados
Usado

A diario

en

Más de dos años

Fuente de la reseña
Relación calidad-precio
4
---
Works well whether entry-level or high performance
Having used ESET for about seven years there are definitely more pros than cons.
Puntos a favor
I have used ESET for about 7 years back and forth and at times together with another antivirus. When I first started with ESET it did a really good job, my laptop was not performing well, I installed it and managed to remove over 20 malicious software.
I like how it works well on different computer systems, be it entry-level or high performance. I am currently running it on an i5 processor with 8 GBs of RAM and it works well. It uses low computing power and it does not slow down my computer.
I like the ESET splash screen that shows up on computer startup, it's interesting how it's changed over the years. The splash screen has a clean and premium feel to it and it makes using ESET thus much more pleasant. The splash screen simply shows up and automatically disappears, making starting up pleasant and not long especially when compared to other programs where a complete window opens up which then has to be closed.
I have also used it on an entry-level computer with a Celeron processor and 4 GBs of RAM. It worked well, and I still saw the above pros, and most importantly I was able to scan my computer and have it free of malware.
Puntos en contra
I do not have much against ESET, it works well, except that scan times are lengthy, but this is related to file sizes that I have on my machine and in any case, I found it to still be quicker than other programs.
There is a price point to ESET and even though it works well there are other anti-virus programs with a free plan that compete strongly with it.
Sector: Software informático
Tamaño de la empresa: 11-50 empleados
Usado

A diario

en

Más de dos años

Fuente de la reseña
Relación calidad-precio
5
---
Lightweight But Tough Virus and Web Protection
I have been an ESET user since 2005. Back then there was only ESET NOD32 and it has grown a lot since with various platform protection. I am very pleased that they have not changed their style of being lightweight and easy to install (no-brainer installation and management) that I recommend it for use to friends and colleagues. I have never ever had any virus problems with ESET which is the main reason why I am confident when I recommend it even to clients. One really gets the value for his/her money with a license purchase from ESET.
Puntos a favor
It is lightweight, meaning it does not need too much resources to run in the operating system. This is the best selling factor for me of ESET NOD32, especially when compared to Norton or McAfee. The value for money is greater than Kaspersky, another antivirus product which I think is just as good as ESET. ESET is also easy to install and hassle-free. It takes very little time and supervision to install this and as long as you have fast internet, downloading the latest updates and modules is also fast and easy.
Puntos en contra
The only thing I didn't like about ESET's range of security products is that there are different version for different devices that I have to purchase them separately if I wanted an all-around ESET protection. It would be nice if there is a way to get discount on, say, mobile licenses if you already have the full Windows/Mac product purchased. I had to purchase a separate license for my Android phone - it would have been nice if I could just use the same license.