Sobre Avast Business
Avast Business is a cloud-based endpoint security solution aimed squarely at the business user. It provides critical protection to Window PCs and Mac devices along with Mic servers. With Avast Business, users get a cloud-based management portal, enabling an administrator to manage security from any device. The solution provides malware protection, scanning, anti-phishing, regularly streamed updates and application control. The rescue disk feature allows administrators to create a bootable version of Avast security. While basic features are available for an annual subscription fee, subscribers can pay some extra to receive additional protections such as sandboxing, a firewall, https scanner, anti-spam, data shredder and server protection. Avast's threat detection network is based on data received from 200 million AVAST installations worldwide—ensuring an advanced virus signature database. With each installation, subscribers get live technical support for deployment, configuration and priority assistance.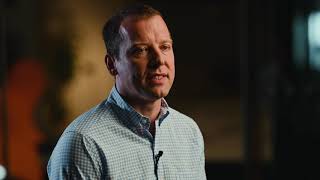 precios de Avast Business
Avast Business no tiene versión gratuita, pero ofrece una prueba gratis. La versión de pago de Avast Business está disponible a partir de USD 39.99/año.
Precio inicial:
USD 39.99/año
Detalles de precios:
Avast Business Small Office Protection- $139.99 10 devices/1 year (Windows, PCs, Mac, iOs, Android) Avast Business Antivirus - $39.99 1 device/1 year (Windows PCs, Macs, file & email servers, network security) Avast Business Antivirus Pro - $49.99 1 device/1 year (Windows PCs, Macs, file & email servers, network security) Avast Business Antivirus Pro Plus - $59.99 1 device/1 year (Windows PCs, Macs, file & email servers, network security) includes additional services as VPN, Passwords Premium, WebCam Shield & Browser Cleanup Avast Business Antivirus for Linux - $239.99 1 device/1 year (Linux systems)
Alternativas a Avast Business
Reseñas de Avast Business
Sector: Gestión de organizaciones sin ánimo de lucro
Tamaño de la empresa: 11-50 empleados
Usado

Otro

en

Más de un año

Fuente de la reseña
Relación calidad-precio
5
---
Avast for Business - One of the cheapest options for your company.
One of the things I've always loved deeply about all versions of Avast is its 30-day free trial, where you can see if it's the solution to your problems, both individual and corporate.
The avast suite was the first antivirus model I got and used on my computer, since my childhood, which I just switched to solutions that I thought were more robust and efficient.
I really like the fact that avast has automatic solutions to detect threats that lurk around the network, so that you can browse smoothly, without worrying too much about problems (if you surf casually, of course). The built-in VPN is very interesting and is a very smart solution, helping you strongly to stay hidden at desired times.
Although I liked Avast and its corporate solution very much, I believe that there are solutions in similar price ranges that have won me much more than him, so I say easily: it is not a perfect antivirus, but I guarantee that if you have a small company, or just for you, Avast is a cost-effective solution.
Puntos a favor
1 - Much more customizable than other antiviruses in the same price range.
2 - Detects a reasonable number of threats.
3 - The program's firewall is exceptional in its detection.
4 - Its compatible with Mac OS, Windows and Windows Server (best value I found for server protection solution).
5 - Three different types of protection, so you can choose the one that best fits your use and your company.
Puntos en contra
1 - Some more advanced threats were not detected, which started to worry me.
2 - Although it protects you (sometimes try to protect) from spam and other threats, the program opens several pop-ups, visually polluting your desktop a little.
3 - Strong problem to protect against some types of spam.
4 - The difference between the three versions: Regular, Pro and Pro Plus, are not so significant to justify the price difference between them, being that it would be more interesting to have only a more robust version.
Sector: Juegos de ordenador
Tamaño de la empresa: Trabajador autónomo
Usado

A diario

en

Más de un año

Fuente de la reseña
Relación calidad-precio
4
---
A good antivirus with very high update frequency
It is a good measure to protect the OC from incoming threats. The best thing which makes an antivirus software unique is its update frequency and avast has a very good update frequency ( and hence it is time to time ready to face new viruses and malware). And cost is also good enough so that most can afford it
Puntos a favor
There are many pro which I can list here
The most important which I surely look in an antivirus is its update frequency. And this keeps up to expectations
And besides keeping safe from the threats and issues, it is packed with many other features like ransomware shield, von protection,safe browser, password protection manager, performance tool and much more. In short,if I purchase all of this individually then it will be much more expensive than this antivirus itself
So overall it is bang for the buck
Puntos en contra
There are few cons with the software
1.) I am a programmer. So when I develop and test apps ,many times this antivirus assumes the newly generated source code as a threat. So to speed up my work ,I disable the antivirus for 1 hour
2.) I have a metered internet. An antivirus software must be updated to keep up with latest threats but this one consumes a lot of internet and the "safe browser" included with it also consumes a lot of internet
3.) It can have downeffect on performance of the PC
4.) The browser with it sometimes block legitimate websites
5.) Not frequently but once it deleted files from my game and I had to again install it
Sector: Veterinaria
Tamaño de la empresa: 11-50 empleados
Usado

A diario

en

Más de dos años

Fuente de la reseña
Relación calidad-precio
4
---
Avast Makes Daily Maintenance Easy
Overall we love Avast and continue to use it daily. It makes that function of our life (scanning, updating, cleaning) easy.
Puntos a favor
We've been using Avast Business now for 10+ years and all of our employees work with it daily. The biggest help is Avast is lightweight (doesn't take much RAM) and does everything we need it to with an extremely simple UI. We use it for Anti-Virus protection, driver updating, and general cache and file cleaning. Over the years the software has been improving it's UI, and I can't imagine what else it can do but every release seems to be better and better.
Puntos en contra
When starting your computer up, Avast's load time has grown, but it's honestly non-consequential (going from 10 seconds to 30 seconds). Also, occasionally, you get an ad pop-up for a service from them that you haven't purchased yet, but it's very nominal.
Respuesta de

Avast

Hi Jeff, thank you for your positive feedback.

Respondido el 30/3/2021
Sector: Tecnología y servicios de la información
Tamaño de la empresa: 2-10 empleados
Usado

A diario

en

Más de un año

Fuente de la reseña
Relación calidad-precio
3
---
Virus protection looks good. Administration is bad.
Puntos a favor
Central Management. Don't need to much CPU power. Easy to install.
Puntos en contra
Automatic Update also reboots 24x7 servers without warning. Reboot should be scheduled separately.
Management Console information mostly outdated or delayed.
No responsive design, can't even quick check a virus found, need to go to a computer to see what it is.
GPO based MSI rollout not work for most use cases.
Can't change the Central Management. We migrated from On-Premises installation to Cloud.
Had to uninstall AVAST everywhere and install everything again. REALLY BAD.
Sector: Seguridad informática y de redes
Tamaño de la empresa: Trabajador autónomo
Usado

A diario

en

Más de un año

Fuente de la reseña
Relación calidad-precio
5
---
Technology for mordern world
Though it updated several times to make it more relaiable against mordern threads, i feel completely safe and relaxed by using this software. I can say my business is secured by their reliable help and support. Hope to see this software in top leading positions among all other software.
Puntos a favor
I like its easy operational activities and i like its eye catching appearence. I can make everything secure by this application and i feel secured about their modesty.
Puntos en contra
Sometimes it become hard to find what i am searching otherwise i am happy with this software.