Sobre Kickserv
Kickserv is a cloud-based field service management solution that provides small businesses, tools and functionalities, which help them to manage leads, estimates, team's schedules, jobs, invoices and payments. Kickserv can be tailored to suit businesses in various industries that include cleaning services, plumbing, HVAC and electrical. It features contact management, billing and invoicing, work order management, driver scheduling, dispatching goods and more. Kickserv provides users a custom user interface that allows them to monitor various aspects of their organization's workflow,s update and distribute invoices, monitor field technician status and more. The solution offers mobile applications for iOS and Android devices that help technicians and workers to send automated or custom job updates, notes and comments to the team in the office. Kickserv supports integration with QuickBooks Online, QuickBooks Desktop and Xero. Services are offered on a monthly subscription basis that includes support via phone, email and other online resources.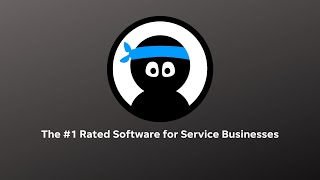 Kickserv dispone de una versión gratuita y ofrece una prueba gratis. La versión de pago de Kickserv está disponible a partir de USD 79.00/mes.
Precio inicial:
USD 79.00/mes
Sector: Servicios para el consumidor
Tamaño de la empresa: 2-10 empleados
Software usado

A diario

durante

Más de un año

Fuente de la reseña
Relación calidad-precio
5
---
Best CRM Platform!!
-Easy way to download and calculate jobs for accounting.
-Great way to have clear access for everyone in the company to the CRM via the app. The detailed and yet simple organizational process with Kickserv has added tremendous value to us.
Puntos a favor
-Organization of data and customer list
-Convenient way to calculate weekly, monthly jobs sold.
-
Puntos en contra
-Sometimes it does not load properly
-Would be great what time notes are added to NOTES section for each tab
Respuesta de

Kickserv

Hello Amir,
Thank you for your feedback and EXCELLENT scoring. We have been doing field service work for well over 30 years now. Plus, thank you for your feature request since I was able to submit it within our Product Board.

Respondido el 26/6/2019
Sector: Automatización industrial
Tamaño de la empresa: 11-50 empleados
Software usado

A diario

durante

Más de un año

Fuente de la reseña
Relación calidad-precio
3
---
Kickserv Review
Kickserv allows us to go semi paperless and cuts out time from dispatch to accounting.
Puntos a favor
The ability to store everything together.
Puntos en contra
It did not integrate with QuickBooks Online as we had hoped. It integrates with it, but not everything transfers.
Sector: Tecnología y servicios de la información
Tamaño de la empresa: 11-50 empleados
Software usado

A diario

durante

Más de dos años

Fuente de la reseña
Relación calidad-precio
1
---
Lack of response to concerns. Converted us to new platform a day early while open.
Our experience with this software was average until the migration from SSK to Kickserv.
1) Our migration was scheduled for the evening of 2/2/17 but instead was run during the morning.
2) This resulted in us not being able to access our entire database for the entire workday. We lost customers and business as a result.
3) The only response we have gotten from Kickserv is "Sorry about the confusion".
4) Responses to issues about the new platform are not helpful and delayed.
5) Cannot upload certain file-types as attachments (Old SSK allowed anything)
6) Editing estimates does not work correctly
7) There are problems with payment capturing in Kickserv. Kickserv seems to ignore some line items.
8) When asked how to permanently complete tasks for re-occurring jobs, the only response I got was "Let me see if I can explain how to do this one".
9) None of our questions or issues have been resolved.
Puntos a favor
drag and drop capabilities
Puntos en contra
Since switching over to the new platform, there are issues with billing and attaching. Customer support is not helpful
Respuesta de

Kickserv

The experience you had with the migration of your account was very unfortunate. Having your system not available during your working hours is a serious issue and we apologize for that error. We did work with your co-worker on the phone to handle the major issue which was mainly getting the sync working successfully again. To acknowledge some of your comments here we currently don't restrict file types. I have requested for your company to send us any file types that seem to not upload. Also, with the issues of editing estimates and capturing certain line items we are not aware of any issues and appreciate any specific feedback on these issues through the normal lines of support at any time. We will clarify with you on what occurred exactly with your earlier question via our support lines of how to complete tasks for re-occurring jobs.
We very much appreciate your loyalty with us and hope we can make up for the disruption to your business as we move forward.

Respondido el 5/3/2017
Sector: Servicios medioambientales
Tamaño de la empresa: 2-10 empleados
Software usado

A diario

durante

Más de dos años

Fuente de la reseña
Relación calidad-precio
5
---
#1 in Customer Relationship Management & Dispatching software
Kickserv has streamlined my service-based business. It's easy to use for dispatching and task reminders. It also syncs with my bookkeeping software, google calendar, reputation management software and Stripe.
Puntos a favor
It is easy to start using the kickserv system, especially since they have such a phenomenal support staff
Puntos en contra
I have used this software for over 8 years and the ONLY thing I still would like to see is a more robust search ability. For example, if I were to look for every job that I did "carpet cleaning," I would get a list (instead of having to pull a report).
Sector: Construcción
Tamaño de la empresa: 2-10 empleados
Software usado

A diario

durante

Más de dos años

Fuente de la reseña
Relación calidad-precio
5
---
Excellent functionality and ease of use
Kickserv offers us the opportunity to quickly reschedule and update work orders in real time. The Quikbooks integration saves us time and money because we only enter customer info once.
Puntos a favor
Kickserv enabled us to scale up the business and offers us excellent tracking for billing, communication, and customer service.
Puntos en contra
There are no issues or downside for my company.
Respuesta de

Kickserv

Thank you Ted. Your loyalty and willingness to take a moment to give us feedback is worth a lot to us. I hope it also helps others.
Cheers!

Respondido el 10/12/2018