Sobre Pipedrive
Pipedrive is a web-based Sales CRM and pipeline management solution that enables businesses to plan their sales activities and monitor deals. Built using activity-based selling methodology, Pipedrive streamlines every action involved in converting a potential deal into a successful sale. As a cloud-based application, the solution can be accessed from anywhere 24x7 using any web browser or dedicated mobile apps. Pipedrive provides sales personnel full visibility of different sales pipelines. A robust interface displays the progress stages for each deal with the complete details for next actionable items. The activity & goal feature allows users to track the pending activities in each pipeline. Pipedrive also offers custom sales reporting tools to monitor individual and team level targets, analyze sales data and generate visual reports. Pipedrive's mailing system seamlessly integrates with multiple email service providers including Outlook, Gmail and Yahoo. Users can send and receive emails from multiple accounts using their Pipedrive account. The solution also integrates with various leading CRM tools to transfer contact details, communication history and other information across applications. Apart from these, the solution also integrates with Google Maps, MailChimp, Trello and Zapier.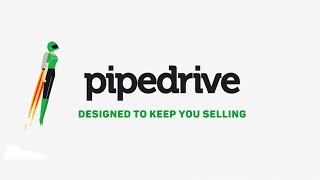 Pipedrive no tiene versión gratuita, pero ofrece una prueba gratis. La versión de pago de Pipedrive está disponible a partir de USD 12.50/mes.
Detalles de precios:
A simple CRM starting at $12.50 per user per month subscription. It's easy to add or remove team members at any time.
Mira los planes de precios