Sobre Dext Prepare
Accountants make better businesses. At Dext, we give accountants, bookkeepers and businesses powerful tools that automatically and intelligently process and analyse financial data. Now you can advise in real time with new levels of insight, better than ever. We believe that when given the right tools, accountants and bookkeepers are the backbone of every successful business. It's that simple. With Dext, those tools have become even more powerful and integrated to meet the demands of businesses today.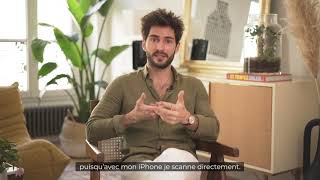 Dext Prepare no tiene versión gratuita, pero ofrece una prueba gratis.
Precio inicial:
Sin información del proveedor
Alternativas a Dext Prepare
Opiniones de Dext Prepare
Software usado

A diario

durante

Más de un año

Fuente de la reseña
Relación calidad-precio
4
---
Smart Solution to manual bookkeeping entry
Time. This saves time . It also provides peace of mind.
Puntos a favor
The AI behind this software is smart and adaptive. The OCR recognition can identify the debit/credit card used on a submitted receipt and match that receipt payment to the specific bank account in your accounting software so you can avoid sending payments to the wrong account. For accounting firms, the bundled pricing is a great value to share with your clients. It does not just push the data to your accounting software, but will search your transactions in the software to try to find matches and will sync up the payments with ease.
Puntos en contra
While they are doing good with the fetch option for online invoices (they can pull the statements and invoices from online billers, such as cell phone or internet), they do not have the capability, currently, to pull bank statements. Add this feature and we have an unmatched solution to this expense capture sector in my opinion.
Sector: Hostelería
Tamaño de la empresa: 11-50 empleados
Software usado

A diario

durante

1-5 meses

Fuente de la reseña
Relación calidad-precio
5
---
Everything we need at the right price
Puntos a favor
Very easy to use. The interface is clear and user-friendly.
The lack of mandatory expense reports is a big plus in my view. When we used Expensify we had various issues dealing with expense reports. They aren't really necessary for our process, so eliminating them saves time. Also, now an issue with one transaction won't hold up the rest of the report.
The OCR is very accurate compared to our previous software (Expensify and Veryfi), and did seem to learn how to read different vendors' invoices when I had to make some corrections (e.g. pulling invoice date instead of order date).
Customer support was responsive and had a great attitude.
Pricing is transparent and inexpensive compared to some competitors.
Works well for both employee expenses and general accounts payable.
Puntos en contra
OCR processing time is slower than we would like. Items can be processed manually when needed, however.
Multiple approval flows would help manage expenses by department.
Doesn't integrate correctly with our bank. This seems to be an issue with our bank and the third-party integration software, but still.
Razones para elegir Dext Prepare
Expensify sent out an unsolicited political email to all users, which we found unacceptable. Fortunately, this led us to find an alternative with better pricing and ease of use. We were also able to consolidate our employee expenses and general invoice entry in one software.
Razones para cambiar a Dext Prepare
Pricing was transparent and inexpensive. We were able to easily sign up for a trial to confirm Receipt Bank met our needs.
Sector: Contabilidad
Tamaño de la empresa: 2-10 empleados
Software usado

A diario

durante

Más de dos años

Fuente de la reseña
Relación calidad-precio
4
---
Has great features but don't like that you have to buy in groups of five
Puntos a favor
I like the integration with QBO, the supplier rules feature, and the expense report functionality.
Puntos en contra
I wish i could organize the files in a different way (similar to a file folder)
I don't like the pricing scheme
Alternativas consideradas
Hubdoc
Razones para cambiar a Dext Prepare
Some clients had better functionality for DEXT (expense reports)
Sector: Contabilidad
Tamaño de la empresa: Trabajador autónomo
Software usado

A diario

durante

Más de un año

Fuente de la reseña
Relación calidad-precio
0
---
Dext doesn't tell the truth - won't upgrade my lower level subscription. They expect me to pay...
I wasn't asking for anything more than what the average person would receive for their price. Why offer a terrible product that you don't even advertise, that has almost the identical name to the next level product? I feel utterly duped.
Puntos a favor
I feel so disheartened by Dext & Google Play! They offered me a discount (without refunding my original purchase), yet they didn't offer to only charge the difference between what I'd already paid and the next subscription level. WHY???
Puntos en contra
I mistakenly subscribed to Dext's "Business Plan" through the Dext app. I couldn't figure out why it didn't function like it was supposed to. Once I figured out that it was called "Business" and not "Business Plus" I realized I must have subscribed to something different…I didn't know they offered anything different from their website.
I contacted Dext right away and told them I want to upgrade (or refund to upgrade on my own). They told me Google Play can refund this. I communicated with Google Play. They said, "We can't do this, only the app developer can. I asked, "How do I communicate with the app developer?" They gave me the same email address that I previously used to communicate with Dext. I went back and forth many times (over the course of a month) communicating with Google Play and Dext; both telling me the other can help me.
In the end, Dext offered to cancel my current subscription (but I wouldn't get a refund) and then they'd give me 20% off a new subscription. Dext is EXPENSIVE and now I have to pay double, when I asked to be upgraded (or refunded) right after I bought it. WHO is lying to me? In the end, Dext simply closed the case on me instead of offering me the upgraded subscription for the price difference. UNBELIEVABLE!
Dext told me that I hadn't heard of this lower level subscription because they got rid of it as it wasn't popular, but that Google Play kept it.
Sector: Contabilidad
Tamaño de la empresa: 11-50 empleados
Software usado

A diario

durante

Más de dos años

Fuente de la reseña
Relación calidad-precio
4
---
Automation with Dext
We already liked Dext, then recently found out about a new integration feature where it links with and fetches data directly from Amazon, Uber etc. to save another stage of manual work. Excellent.
Puntos a favor
Dext, although higher price, is our preferred purchase invoice data capture system. Its more powerful, so if the client is of a certain size then it is worth the extra outlay to save time
Puntos en contra
As long as you know what it is capable of, its hard to fault