Sobre Sage Intacct
Sage Intacct is a provider of cloud-based financial management and accounting software. Sage Intacct's software solution is suitable for small to midsize accounting firms and can provide financial reporting and operational insights as well as the ability to automate critical financial processes. Sage Intacct cloud financial management solution manages all core financials and provides professional services to help implement Sage Intacct software. Sage Intacct delivers an array of core accounting applications such as a general ledger, accounts payable, accounts receivable, cash management, and order management to any accounting department or finance team. It also supports functionality for built-in dashboards, real time reporting, time and expense management, project accounting, revenue management, and global consolidations for multiple entities. We have focused solutions for the following industries: Nonprofit, Software and SaaS, Professional Services, Financial Services, Healthcare, Hospitality, Wholesale Distribution, Construction and Real Estate. With an open API structure, Sage Intacct's accounting solution provides integration with any CRM, payroll, POS, or ERP system such as Salesforce, ADP, and more. Pricing varies depending on the type of plan.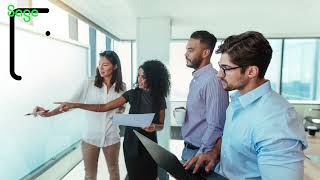 Sage Intacct no tiene versión gratuita, pero ofrece una prueba gratis.
Detalles de precios:
With Sage Intacct, you can take advantage of cost-effective, modular pricing, and pay only for what you use. There's no hardware to buy, and no large capital outlays. Just a predictable, affordable subscription. The monthly subscription fee is based on the number of users, the number of business entities you need to manage, plus any optional advanced Sage Intacct modules you require.
Alternativas a Sage Intacct
Opiniones de Sage Intacct
Sector: Relaciones públicas y comunicaciones
Tamaño de la empresa: 501-1,000 empleados
Software usado

Semanalmente

durante

6-12 meses

Fuente de la reseña
Relación calidad-precio
5
---
Sage Intacct has allowed us to automate the entire scholarship process
The grant application process is much faster and more efficient thanks to Sage Intacct. There are many activities that we can now perform automatically that we previously had to do on paper, saving us not only time but also resources.
Puntos a favor
I love it because I can access the system not only from the computer, but also because it has a very complete mobile version. The pre-qualified applicants function saves us a lot of time, because the system automatically eliminates applications that do not meet the scholarship requirements. It has the option to export PDF and Excel files to share with administrators and collaborators. All schools, companies and entities that grant scholarships, I recommend this software, because it helps a lot to improve the whole system, taking it to the automatic and online form, incorporating all the information from a single system, improving the search of data from the participants and the whole system itself.
Puntos en contra
Its learning curve is a bit high, however, everything learned so far has been very useful. The software is not very intuitive, which further complicates the ability to fully automate grants quickly. Sometimes the system is cumbersome and you have to wait a period of time for it to restart.
Sector: Hospital y atención sanitaria
Tamaño de la empresa: 5,001-10,000 empleados
Software usado

A diario

durante

Más de un año

Fuente de la reseña
Relación calidad-precio
4
---
The easiest accounting program I've ever used
With Sage Intacct's user-friendly interface, you won't have any trouble using it and getting the job done. For my accounting needs, I generally utilize Sage Intacct's reporting tools. These tools provide me a wide range of options for reporting and analysis, and the software's user-friendly design makes it easy for anybody to use.
Puntos a favor
I like how well-organized the financial records are, as well as the automated payment schedules and reminders he sends to remind me of upcoming due dates. It features a better user interface than some of its rivals. Adoption was pushed by one of our staff members, and the system's users said they liked it.
Puntos en contra
Sage Intacct is a great system in general, and I have no complaints. My time would be better spent if there were shortcuts. People who aren't familiar with accounting systems may have a hard time with the interface.
Sector: Software informático
Tamaño de la empresa: 201-500 empleados
Software usado

A diario

durante

Más de dos años

Fuente de la reseña
Relación calidad-precio
4
---
Its an average accounting system
My overall experience with Intacct is overall positive. Intacct does save me significant time and effort in my everyday tasks compared with our older software. i do feel it could be improved upon further to make it a better product.
Puntos a favor
I like the fact that it is browser based through the cloud which makes access quick and easy. The modules that I use the most work very well such as Accounts Payable and Time and Expense. The General Ledger reporting function is very helpful and easy to use as well.
Puntos en contra
There are a few modules such as Prepaids, Fixed assets and Purchasing that we had purchased after the initial implementation of intacct that did not work very well initially. There were many work arounds and technical problems that created alot of unneeded headaches and work. Fortunately this has been fixed now for the most part and works well.
Another issue I have is the support community that I put support tickets in when I need some help. They don't seem to know the product very well and often the solutions and advice I receive is partially right or wrong altogether. There have been instances where I have just figured it the problem myself through reading articles or experimenting with settings etc.
Respuesta de

Sage Intacct

Hello Michael,
Thank you for your review. We truly appreciate you taking the time to share your experience using Sage Intacct! I'm glad to hear that the AP and T&E modules are working well for you. Please feel free to reach out to me if there is anything I can do to help!
Sincerely,
Andrew Sevillia
Sr. Manager, Customer Marketing
Sage Intacct

Respondido el 26/11/2018
Sector: Construcción
Tamaño de la empresa: 10,000+ empleados
Software usado

A diario

durante

Más de dos años

Fuente de la reseña
Relación calidad-precio
5
---
Accurately compiling financial data and keeping tabs on expenditures
Sage Intacct helps us streamline financial reporting and accurately track spending. Sage Intacct's great level of transparency has saved us money.
Puntos a favor
Sage Intacct is great for both simple and complex accounting jobs. Accounts receivable, payment, inventory, and payroll management. I like how they are evolving and trying to make things easier for their users. Invoice automation and vendor payments thrill me. The tabs are clean and allow you to run various reports. I enjoy the data exporting options. Payments can be made directly from Sage Intacct using a variety of payment gateways. It automates my workflow by scheduling payments based on priorities and automatically computing sales taxes when tax is applied to my invoices. The best feature of this application is that it is cloud-based and used as software as a service. This tool may conduct reports between receivables and payables. It also has a cloud connection, which saves us from printing and saving unnecessary data.
Puntos en contra
Sage Intacct may not operate automatically to pay dues that you have planned at a given date, requiring you to re-work in traditional ways, which I find difficult at times. The numerous regions of payment summaries can be confusing, especially when you have to add extra deposit information afterward.
Sector: Instituciones religiosas
Tamaño de la empresa: 1,001-5,000 empleados
Software usado

A diario

durante

6-12 meses

Fuente de la reseña
Relación calidad-precio
0
---
Great Accounting System, but with some limitations
We are definitely saving time with Intacct. It is so much smoother and quicker to use. The internet based software is so easy to use compared to a program.
Puntos a favor
I like how users cannot force things to work like in QuickBooks. If the rec doesn't balance, they have to figure it out. Also, there's more reporting dimensions and a rigid chart of accounts so the users cannot create their own accounts.
Puntos en contra
The reporting needs a lot of work. There are so many dimensions that exist in this software that you cannot run a report on. There also seems to be a fair amount of glitches and errors.
Respuesta de

Sage Intacct

Hello! Thank you for taking timeout to write your review. We greatly appreciate your feedback and welcome your insights. Please feel free to reach out to me if you'd like to talk about your experience and areas for improvement in the product.
Regards,
Andrew Sevillia
[email protected]

Respondido el 30/9/2019