Sobre BambooHR
BambooHR offers small and growing companies a human resource information system (HRIS) that includes an applicant tracking system (ATS), time tracking, payroll processing, employee engagement and employee satisfaction tools, automated reminders, and workforce data analytics to manage all aspects of the employee lifecycle. With BambooHR, any HR team or HR department can improve the hiring process, onboard new employees, manage compensation, maintain and analyze employee data, and develop company culture. Using an integrated ATS and onboarding tools, BambooHR streamlines the whole recruiting process from applications to first-day orientation. It also provides customization services, multiple administrator roles, user support, and inactive employee management. BambooHR pricing uses a subscription-based model that depends on the number of employees plus a one-time implementation fee.
What is BambooHR?
BambooHR is an all-in-one HR solution that provides an integrated human resource information system (HRIS) designed to streamline the HR data collection, onboarding, hiring, payroll compensation, and employee management processes.
How do you use BambooHR?
With BambooHR, HR managers can centralize all employee information in one place and manage workforce data using built-in reporting and editing tools. Using Bamboo's integrated applicant tracking system, users track hiring assessments for every candidate, send notifications to candidates at every stage of the process, and collaborate with others on hiring decisions. Users can also gather and track work hours, time-off requests, and paid time off to ensure accurate payroll for every employee.
Who uses BambooHR?
BambooHR is mainly used by HR managers, recruitment teams, and general managers within small and medium-sized businesses.
How much does BambooHR cost?
BambooHR does not share pricing details publicly. Please contact BambooHR for information on starting price and available plans or tiers.
Does BambooHR have an app?
For mobile recruiting and hiring, BambooHR provides a mobile application for iOS and Android devices.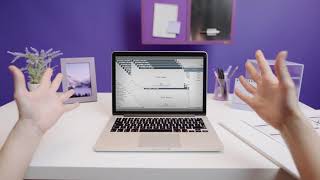 BambooHR no tiene versión gratuita, pero ofrece una prueba gratis.
Precio inicial:
Sin información del proveedor
Detalles de precios:
Pricing is based on number of employees, with volume discounts as the employee count rises. There are two features packages to choose from: Essentials or Advantage.
Sector: Construcción
Tamaño de la empresa: 501-1,000 empleados
Software usado

A diario

durante

6-12 meses

Fuente de la reseña
Relación calidad-precio
5
---
Buen sistema
Tenemos toda la información necesaria para la gestión de recursos humanos en un solo lugar.
Puntos a favor
Es un sistema muy completo, tiene muchas funciones útiles para la gestión de recursos humanos, además es muy fácil de usar.
Puntos en contra
A pesar de que el software es muy completo hay algunas funciones que aún no están disponibles y la respuestas para desarrollarlas es algo lenta.
Sector: Almacenamiento
Tamaño de la empresa: 1,001-5,000 empleados
Software usado

Semanalmente

durante

6-12 meses

Fuente de la reseña
Relación calidad-precio
5
---
Fácil, intuitivo y con muchas funcionalidades
Puntos a favor
Es fácil de usar e intuitivo. De un simple vistazo puedes obtener muchísima información. La gestión de vacaciones y ausencias es muy bueno y facilita mucho la comunicación con los superiores.
Puntos en contra
Ninguno, por ahora no hecho en falta nada.
Sector: Deportes
Tamaño de la empresa: 51-200 empleados
Software usado

A diario

durante

Más de dos años

Fuente de la reseña
Relación calidad-precio
5
---
Applicant Tracking System: BambooHR
Automating hiring and onboarding processes.
Puntos a favor
Managing employee data has been streamlined on BambooHR. Hiring and onboarding capabilities are among the capabilities that I like on this tool.
Puntos en contra
It has been easy to find the right talent through BambooHR.
Sector: Marketing y publicidad
Tamaño de la empresa: 11-50 empleados
Software usado

A diario

durante

6-12 meses

Fuente de la reseña
Relación calidad-precio
5
---
Free up your HR Department to do their best work
Due to implementing BambooHR, we moved from having 8-10 spreadsheets that required daily maintenance to being able to have one system of record. This has allowed us to onboard employees more seamlessly during the COVID-19 pandemic. We went from PDF time off request forms and a Google Out of the Office calendar that we had to manually maintain to using time off in BambooHR and implementing the iCal feeds so everyone knows who is out of the office at a glance.
Puntos a favor
Getting employee buy in and adoption is easy due to how intuitive the end-user experience is with BambooHR, especially with Google Single Sign On. As the administrator, I have the ability to make changes and implement things quickly on the backend without having to make a request and wait for someone else to make the changes for me. Having a streamlined and consistent onboarding and offboarding process ensures that new hires are set up for success and offboarding employees accounts and data are turned off in a timely manner.
Puntos en contra
BambooHR may not have as many robust features as some of the other HRIS out there, but they are always adding new features and making improvements, which is good to see. You may have to add some app integrations in areas like recruiting and benefits administration, if you want all the bells and whistles.
Sector: Software informático
Tamaño de la empresa: 501-1,000 empleados
Software usado

A diario

durante

Más de dos años

Fuente de la reseña
Relación calidad-precio
3
---
Easy HRIS Tool for Small-Mid Size Companies
Puntos a favor
This software is very easy to customize to your organization's individual needs - especially if you are a start-up or small scale-up business. BambooHR also integrates with a lot of tools making the value skyrocket. It's also visually extremely easy to use and set up, and running reports is simple and fast.
Puntos en contra
We're moving into being a bigger size company which is complicated our workflow and the number of tools/integrations that we have set up with it. We're having to do a lot of different customization which means it's adding a layer of complication to our daily jobs.
We now need something a little bit more robust. It would also be ideal to have different access level permissions as different people in the HR Team need to have specific access to data and information, while others don't.