Sobre Emburse Certify Expense
Certify Expense effortlessly streamlines your operations through automation and superior customer service. Automatically create reports for employees, streamline approvals, and make reimbursement and reporting effortless for accountants. Certify is rated as a Leader in expense management by analyst firm, IDC, and is trusted by more than 10,000 organizations including Boot Barn, H&R Block, and Virgin Galactic, to streamline expense processing, purchasing, and travel booking.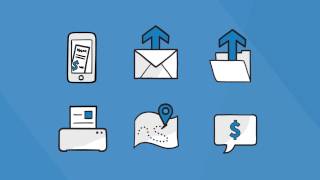 precios de Emburse Certify Expense
Emburse Certify Expense no tiene versión gratuita, pero ofrece una prueba gratis. La versión de pago de Emburse Certify Expense está disponible a partir de USD 8.00/mes.
Precio inicial:
USD 8.00/mes
Detalles de precios:
Certify Now! (1-25 employees) : $8 per user/month Professional version (25-200 employees) : Monthly service fee Enterprise version (200+ employees) : Annual fixed pricing Contact Certify for more information on pricing.
Alternativas a Emburse Certify Expense
Reseñas de Emburse Certify Expense
Sector: Alimentación y bebidas
Tamaño de la empresa: 1,001-5,000 empleados
Usado

Mensualmente

en

Más de dos años

Fuente de la reseña
Relación calidad-precio
0
---
Very effective expense management tool.
I use Certify when traveling for work and also to get office expenses like internet and phone reimbursed.
Puntos a favor
Certify is a very effective expense management tool. It's incredibly easy to use and allows me to get my expenses reimbursed very quickly.
Puntos en contra
Nothing to dislike. Certify is intuitive and user friendly.
Sector: Servicios financieros
Tamaño de la empresa: 1,001-5,000 empleados
Usado

A diario

en

Más de dos años

Fuente de la reseña
Relación calidad-precio
5
---
Most bang for the buck
Certify has made our expense program manageable and transparent.
Puntos a favor
Certify is intuitive. Users need minimal training.
Puntos en contra
Corporate card holders can edit/delete the vendor information when creating a report.
Relación calidad-precio
1
---
Could be good, but isnt
Im going to make this kind of short....
I was lied to in the sales process, implementation dropped the ball continually. They have zero followup when you have an issue. My implementation coach and even the implementation manager I had to speak with never followed up with me. Oh did I mention they have an implementation fee they bring up just before you sign with them? Its not cheap. But they'll "discount" it.
Due to being lied to during sales, I had to figure out how Certify worked instead of it just working for me. I had to re-enter my credit cards 3 times, and I had 15 credit cards. I had to call the bank to get individual logins for all my credit cards. I have 25 very unhappy users and one irate admin (me).
The import into quickbooks did not go as promised as well. Due to all of this I now feel as if I know more about Certify than my salesman did when he sold me this crap.
The app for the phone is pretty good, Android better than IOS I think. The Web application though is horrible, just horrible. The Layout is bad, you have to confirm simple things, but you can delete an expense with no more scrutiny. They have no way for you to recover deleted expenses. The have a Wallet and a Report, you cannot edit most fields in the wallet, you have to move expenses into a "draft report" then move them back into your wallet! Its about a 10 click process just to change the amount of a receipt or change a category- very important things, heres the procedure lol.
1) Check expense(s) in wallet
2) Click Add to report,
3) Chose whether you want a new or existing report.
4) Confirm that you want to do that.
5) Wait for the expenses to load(which can take a while if you have a lot)
6) click edit
7) Edit the expense, click save (I'll give them this one)
8) Click the icon to open a menu
9) Click Send to wallet.
So 9 steps. There is an alternate way but you get to chose from a little window and you cant select multiple.
So why do I have to leave the wallet to edit an expense?
Oh and if you have a lot of receipts they remove the "merge" option. This matches your receipts with your CC charges automatically! But you cant have more than 100 or 150 lines of charges/expenses, they cant decide on which number, but its between there. So why would you make my life harder if I have MORE expenses?
I hope this saves you from some hassle, expenses are tricky, this is my second go around wasting dozens of hours.
Puntos a favor
App is good to use
Puntos en contra
They dont know their system entirely. they will sell you something just to sell you.
Their salesmen dont know the ins and outs.
Sector: Software informático
Tamaño de la empresa: 201-500 empleados
Usado

A diario

en

Más de dos años

Fuente de la reseña
Relación calidad-precio
4
---
Excellent Expense Reimbursement System
Puntos a favor
Great software that fits global needs. Company continues to improve the system.
Puntos en contra
There are still some reports that cannot be customized in the system. Have to pull it out and then filter and sort etc.
Sector: Propiedad inmobiliaria
Tamaño de la empresa: 51-200 empleados
Usado

Mensualmente

en

6-12 meses

Fuente de la reseña
Relación calidad-precio
0
---
Certify Review
The overall experience with Certify has been great, I am able to submit receipts easily and also I am able to help and assist managers when they need me to submit expenses for them when they aren't able to.
Puntos a favor
Our company is a fairly new company and when we 1st started out the company was using another software that was so complicated at times! Then they introduced us to the certify software and it was much easier to upload and track our expenses. You get to see the step by step process of approvals and you the software makes it so easy to edit and make corrections! Very simply software.
Puntos en contra
There was an issue one time when I submitted an expense for reimbursement and the expense was never paid because that was a glitch somewhere in the system where accounting did not process the expense that was submitted.