Sobre NetSuite
Como primer sistema ERP en la nube, NetSuite ayuda a más de 27.000 clientes a obtener la visibilidad, el control y la agilidad para construir y administrar un negocio exitoso. Con un sistema integrado que incluye ERP, finanzas, comercio, administración de inventario, recursos humanos, PSA, administración de la cadena de suministro, CRM y más, NetSuite permite que las empresas de rápido crecimiento en todas las industrias trabajen de manera más efectiva al automatizar los procesos centrales y brindar información en tiempo real en el desempeño operativo y financiero. NetSuite ofrece una variedad de soluciones de gestión contable y financiera, como un libro mayor, cuentas por pagar, cuentas por cobrar, gestión de efectivo, contabilidad de proyectos, gestión de activos fijos y consolidación financiera global, que ayudan a agilizar las transacciones financieras diarias, acelerar el proceso de cierre financiero y asegurar el cumplimiento. Los paneles integrados y los informes en tiempo real brindan una vista completa y en tiempo real del desempeño de su negocio, desde un nivel consolidado hasta las transacciones individuales. Desde empresas emergentes y medianas a grandes empresas, las organizaciones de todo el mundo utilizan NetSuite para crecer y adaptarse fácilmente a los cambios.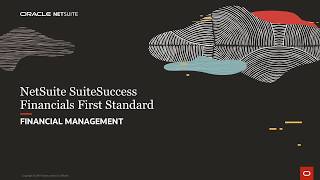 NetSuite no está disponible en versión gratuita. La versión de pago de NetSuite está disponible a partir de USD 499.00/mes.
Precio inicial:
USD 499.00/mes
Sector: Internet
Tamaño de la empresa: 51-200 empleados
Software usado

A diario

durante

Más de dos años

Fuente de la reseña
Relación calidad-precio
5
---
Great ERP
Help us at a time we were growing the company, so right now we are more efficient and have real time data because of Netsuite.
Puntos a favor
- Very Robust and Fully customizable
- Have an API and so connect with third party and other tools you use internally can be definitely doable.
- Multiple currencies, locations and internationalization help you when you have to access in different subsidiaries
- Have great tools for making reports
The support have been great the last 2 or 3 times I used it.
Puntos en contra
- Sometimes tends to be slow, It seems like that was a problem with the implementation but in general it feel slow.
- The UI looks old, but does what you need.
- The documentation is really heavy and sometimes is hard to find things there.
Sector: Maquinaria
Tamaño de la empresa: 2-10 empleados
Software usado

A diario

durante

Más de dos años

Fuente de la reseña
Relación calidad-precio
5
---
Great eCommerce system highly integrated with backend ERP and CRM
We were able to grow and scale our business up to improve our internal processes. Ability to convert support Cases into Quotes and then in turn convert those Quotes into Orders was huge for us. It allows to track the conversion of our quotes into orders. Provide better response times and organize our quoting and order entry processes. Improved SEO tools for online store.
Puntos a favor
Great deal of features. Ability to customize your system to accommodate practically any type of business process. Seamless Integration between eCommerce, CRM and ERP systems, all-in-one data storage. Easy to integrate with third party NetSuite modules for variety of ecommerce channels - Amazon, etc. Security. Cloud Computing Model.
Puntos en contra
Suite Commerce Advanced vs NetSuite version compatibility. Once you selected certain SCA implementation of the online store and once you invested into modifications of this particular version you are locked in this version. It doesnt have the same software update cycle as NetSuite ERP and CRM. That results in two disadvantages - first, the web store becomes eventually outdated and second, with each upgrade of the NetSuite we have to go through extensive testing to make sure that compatibility between New Back End ERP and CRM and Old Online Store has not been broken.
Razones para elegir NetSuite
Our homegrown platform didn't have CRM module, the web store functionality was outdated and platform it was running on was outdated as well.
Razones para cambiar a NetSuite
All-In-One - ERP, CRM and eCommerce platform. Ability to modify flows to suit internal business processes specific to our Industry.
Sector: Electrónica de consumo
Tamaño de la empresa: 51-200 empleados
Software usado

A diario

durante

Más de un año

Fuente de la reseña
Relación calidad-precio
1
---
Biggest SCAM!!!
Netsuite is very heavy on misleading sales. The sales rep will lie and tell you that they will help you accomplish what you need but all are empty promises. They referred us to a 3rd party to add serialized inventory feature and our on-boarding team was behind and when their 6-8 week period approached, they left us with an undiminished product and we had to figure everything out on our own. My recommendation is to not trust the sales or implementation team. If they tell you something verbally, make sure they follow up with an email and make them sign documents. They will lie and they will trick you and mislead you. One of the most unprofessional teams I have every worked with. You will find yourself paying for add-ons constantly and there is absolutely no transparency. Whenever I contacted our account manager to present a problem or concern, she tried to sell me another module. Why can't you fix our current issue before you try to make me pay for something else. Please do your research before you find yourself stuck in a contract with a bunch of misleading employees that won't even respond to your email or try to address your concerns. I have escalated the problem to upper management and they failed to provide us with any solutions. I highly recommend you find another company that is more transparent and easy to work with. Netsuite is extremely commercialized and there is no personal customer experience whatsoever. I give Netsuite 1-2 out of 10
Puntos a favor
Our former software provided us with more features and allowed for easier/zero to little cost customization.
Puntos en contra
The smallest customiation requires an expert and with that comes an expense. Netsuite has been the second largest expense our company has after payroll. The sales team was very misleading and they tricked us when we purchased the software. We presented our former software and their response was always "Netsuite can do that." We later came to find out that yes Netsuite can do it but it comes with an associated cost. Also, the difficulty of reaching customer support is very frustrating. We were talked into purchasing premium support which is as useless as regular support. You still have to wait. You have to submit a case and wait for someone to email you back and fourth about the issue to then tell you they can't help you and you have to pay a 3rd party to accomplish what you need. Netsuite has been the biggest disappointment for our staff and company.
Sector: Comercio minorista
Tamaño de la empresa: 51-200 empleados
Software usado

A diario

durante

Más de dos años

Fuente de la reseña
Relación calidad-precio
3
---
Powerful ERP software
This software has helped our business tremendously with efficiency and analysis. We've used this software for 8 years and we are still learning & implementing new features. Tt's a very robust system.
Puntos a favor
All in one database that meets the needs of many size businesses. Allows for extensive customizations and scripting. Integrates with many 3rd party systems.
Puntos en contra
Net Suite has become a very large company with many different departments. It has lost that start up and cutting edge technology vibe. Getting quick and effective support can be hard due to the many layers of project managers, account managers, and departments. A cloud based UI can be slow at times.
Razones para elegir NetSuite
Our volume of transactions and products exceeded QuickBooks capacity.
Razones para cambiar a NetSuite
Not a legacy system . . better technology and capabilities.
Sector: Medios online
Tamaño de la empresa: 51-200 empleados
Software usado

A diario

durante

Más de dos años

Fuente de la reseña
Relación calidad-precio
4
---
#1 ERP After Evaluating Many
Very positive, I personally hope to only use NetSuite going forward, as the new releases continue to iterate on features and gets better each year.
Puntos a favor
I have implemented NetSuite at 2 companies, as well as participated in a redesign. In all cases, the ability to customize to unique business needs, far beyond something like Quickbooks or Microsoft Dynamics, is fantastic. I especially like the ability to connect nearly any software to NetSuite via bundles and APIs. We have integrated most of our softwares such as ADP, Salesforce, Databricks, etc. into NetSuite to form a tight web.
Puntos en contra
NetSuite is not particularly intuitive for first-time users, and I have seen many companies implement it incorrectly due to just not understanding what to do. Because it is so highly customizable, this can be a downside for companies that become fatigued by too many decisions and possibilities. A company desiring a complete out-of-the-box ERP may be better served elsewhere.